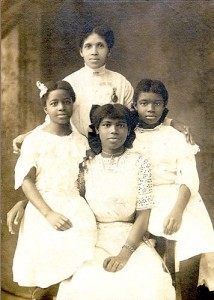 I was a history minor in college, so I am not a historian. I am a fan of research. From my early days studying journalism and writing press releases, I learned how to dig for a story. A good thing since I crave learning as much as possible about topics that fuel my curiosity (and creativity).  So, that brings me to the City of Big Shoulders. I lived in Chicago off and on for more than 25 years. The people, the city, the politics, the educational system, have intrigued me for any number of reasons. Recently, I have been digging deep into the history of the city for a book I am working on. Part of the reason I decided to share some of the information I have learned as a result of my research in a weekly blog post.
Here's what's up for today:
The Old Settlers Social Club was formed by African Americans in Chicago in 1904. Membership required proof that you and your family had been in the city for at least 30 years. The reason for the formation of the club was due to the increase in the city's population through migration of blacks from the South. Although only around 3,500 Negroes qualified, the "Old Settlers" thought to distinguish themselves from the growing population of southern Negroes. The organization existed until the middle of the 20th century.
Despite its small size and exclusivity, The Old Settlers Social Club was active across the black community until the middle of the 20th century, and was recognized as a leading social and civic organization in the city. A 1943 article in the Herald American acknowledged the club's dedication to promoting high standards for the black community stating the Old Settlers "set the pattern of progress for years to come."

Photograph of African American men, women, and children who participated in the Great Migration to the north, with suitcases and luggage placed in front, Chicago, 1918. (Photo by Chicago History Museum/Getty Images)

Founder of Old Settlers Social Club, Ida McIntosh Dempsey in wedding dress Courtesy; Chicago Historical Society

Chicago became one of the most important destinations for members of the Great Migration. By the end of the nineteenth century, the city had a large population of European immigrants. In 1890 three-quarters of the city's population was first- or second-generation immigrant, that is, they or their parents had been born in another country. African Americans made up less than 2 percent of the city. These demographics changed rapidly during the first half of the twentieth century. The black population in Chicago more than doubled during World War I to around 100,000.